My name is Kevin Rozell. I created this site to share my Through The Mail (TTM) autograph collection. Feel free to navigate your way through the site on the sidebar of the blog, where you'll be able to see all of the autographs I received over the years. I hope you enjoy the site. -Zell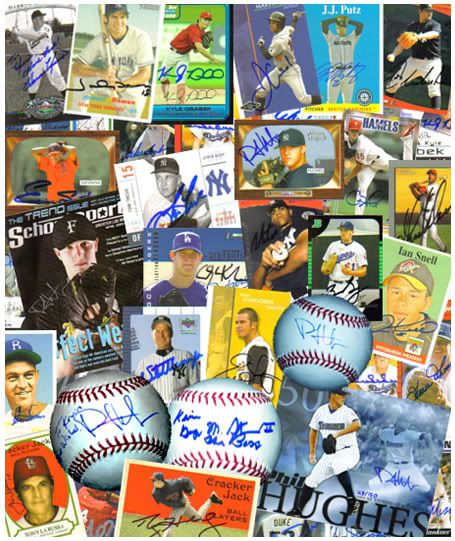 How to send a TTM
Supplies you will need:
-2 Envelopes (one needs to be smaller than the other in order for it to fit inside). Make sure the envelope inside is properly addressed to yourself and has a stamp on it.
-Stamps (For a regular baseball card, one stamp on each envelope is enough. It all depends on how much you are sending)
-Letter [Pen and Paper.] Hand-written letters are more personal, but typed up letters work just fine.
-Card/Photo/Ball/or anything else you want to get signed
-Address of the person you are sending to
**After the TTM request is sent out, please be patient. Athletes and celebrities don't sit around and wait for the mail. Sometimes, it might even take days, weeks or years before they receive some of it. Not only that, but many of them get thousands upon thousands of requests, so it may take them a while to sort through it all. Don't send something of value as it can be lost in the mail or not be returned.**
If you have any questions please email me at zellyanks91@aol.com